Ionic Unravelled
, 2019, terra cotta, garbage bags, 23" x 192" x 96"
Marble Ionic capitals of classical Western architecture are re-imagined as fleshy masses of terracotta clay, tightly wrapped in plastic. Their archetypal spiral scrolls relax, uncoil, and recline across the grassy field behind the Yellow House at Watershed Center for the Ceramic Arts. Configured as a toppled ruin "restored" by imaginary archaeologists of these times,
Ionic Unravelled
will remain over the summer season to expand, contract, and blister under the Maine sun.
Ephemerality is rarely associated with ceramics, as it is commonly assumed that a ceramic piece's final state is fired and permanent. However, an increasing number of artists are focusing on raw clay's physical qualities, transformative capabilities, and connection to place. During this session, participating artists will explore clay in its impermanent state through studio-based work and site-specific installations. - Watershed
Watershed Center for the Ceramic Arts
, Merit Scholarship Award, Summer Residency: Ephemerality in Clay, organized by Kate Roberts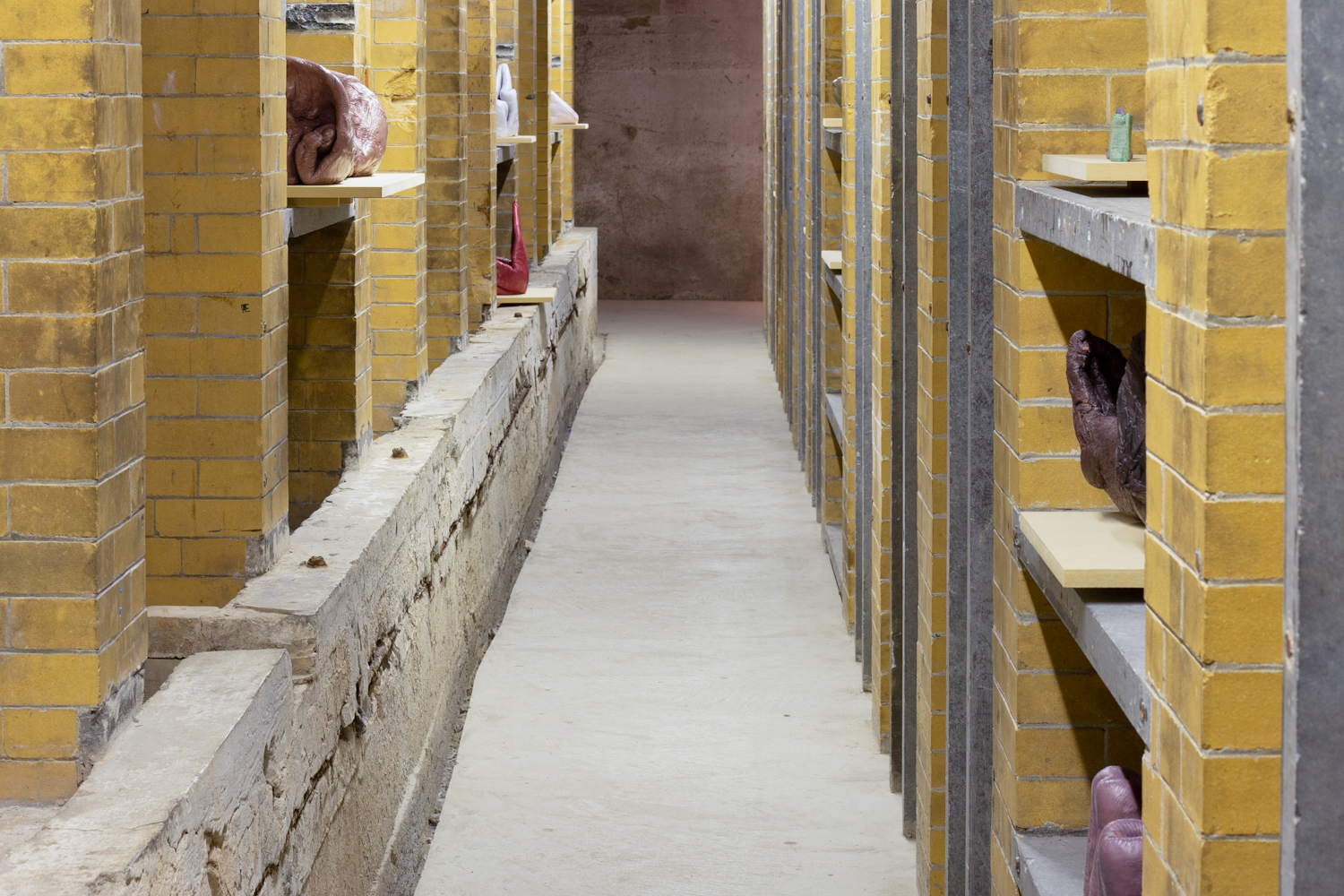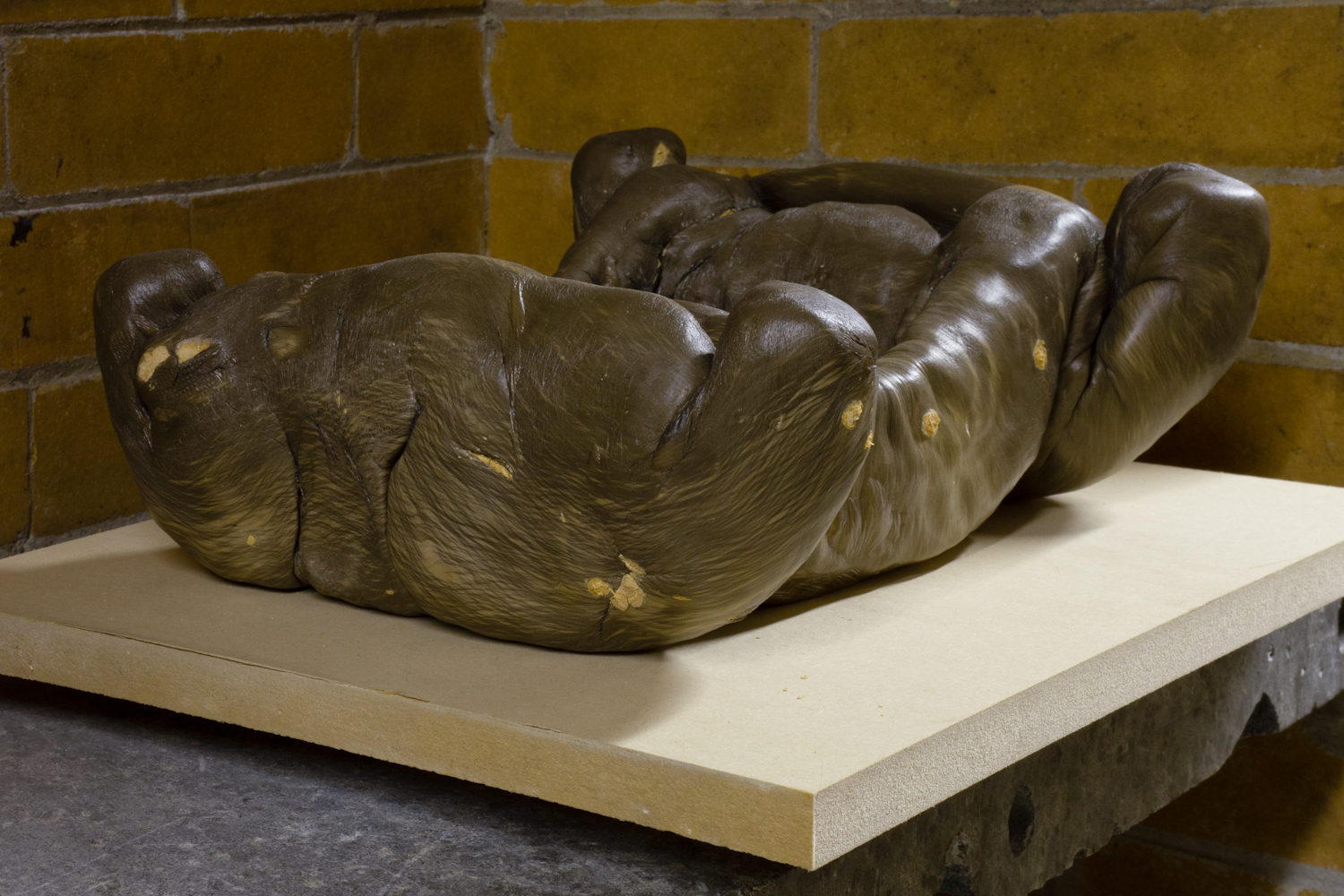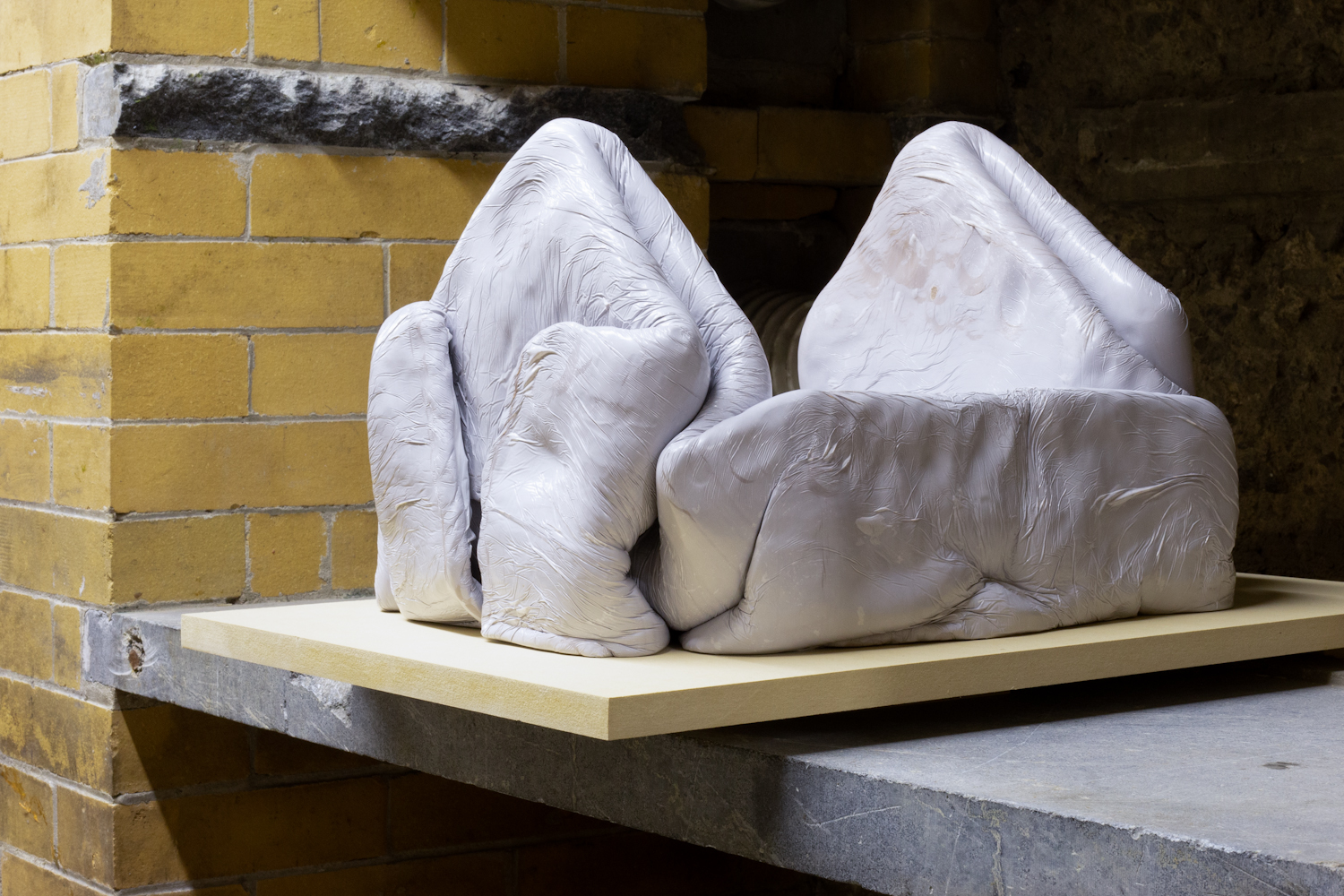 Shelf Life
is an installation of twenty-one sculptures shelved along the recesses of a narrow corridor in the basement of SculptureCenter. Fluorescent lights illuminate forms that resemble vessels, body parts, and artifacts. Made of unfired clay contained within a plastic skin, their supple forms will wrinkle, blister, discolor, and harden during the course of the exhibition.

Shelf Life
is modeled after two disparate spaces that regulate value. Supermarket aisles display consumables with limited immediate value whereas museum display cases present value as permanent.
Shelf Life
stages a hybrid of both to critically consider the correlation between change and value, of bodies as well as art objects.
SculptureCenter
44–19 Purves Street
Long Island City, NY 11101
link to exhibition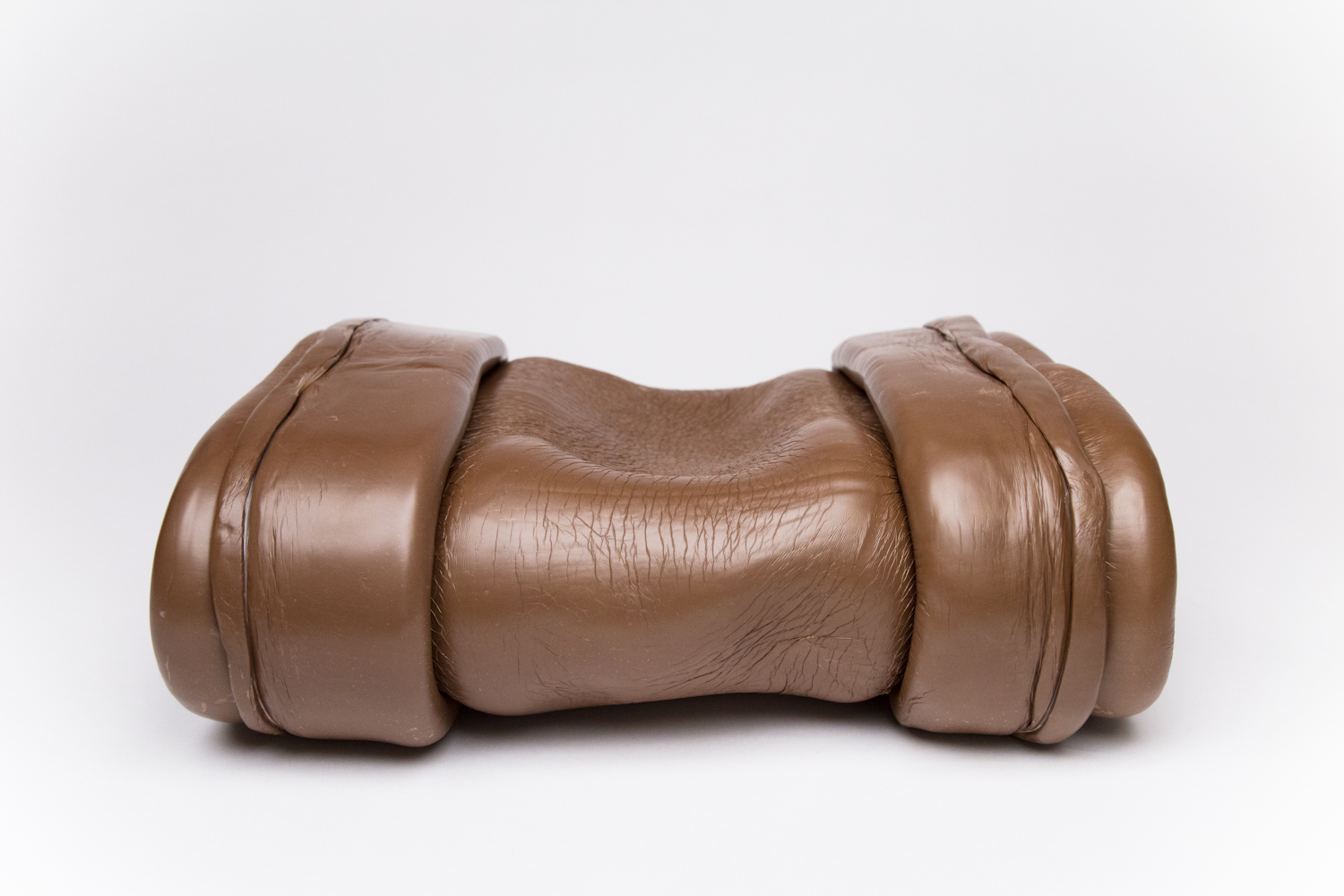 The six artists in this year's Graduate Fellow cohort came to Headlands Center for the Arts with bodies of work already deep in the worlds of materiality, environments, and politics. Now, given a year to create within the historical and environmental complexities of the Headlands, alongside each other and in quiet, focused time, they have generated new work that pushes the soft edges of their practices. Through various mediums, each artist has spent time controlling materials and environments to remind us, the viewers, that materials and environments can't really be controlled - that chaos rules, and things can crumble - and depending on how we honor this truth, it may bring us great worry or great freedom.

Rhiannon Evans MacFadyen, guest curator
Headlands Center for the Arts