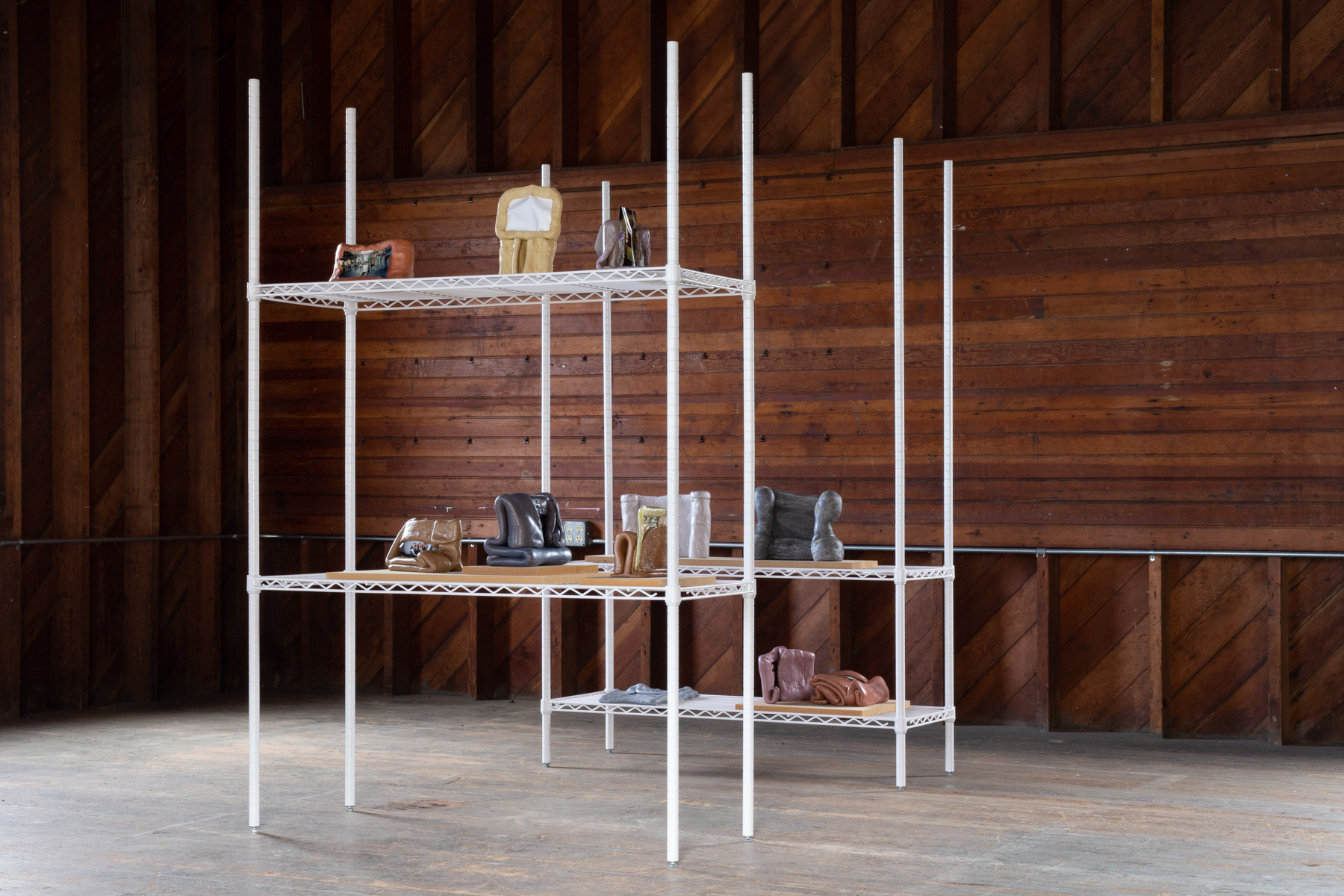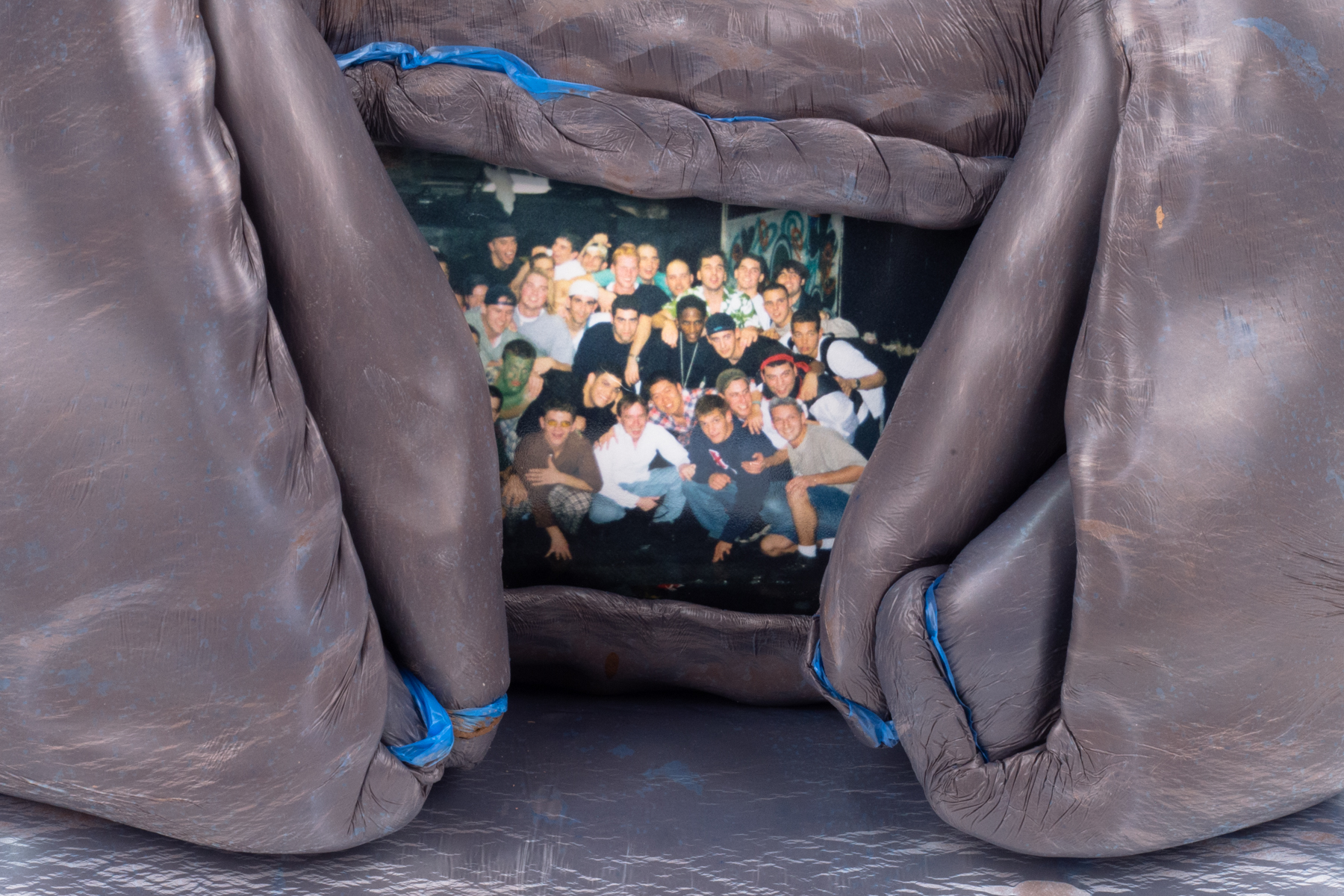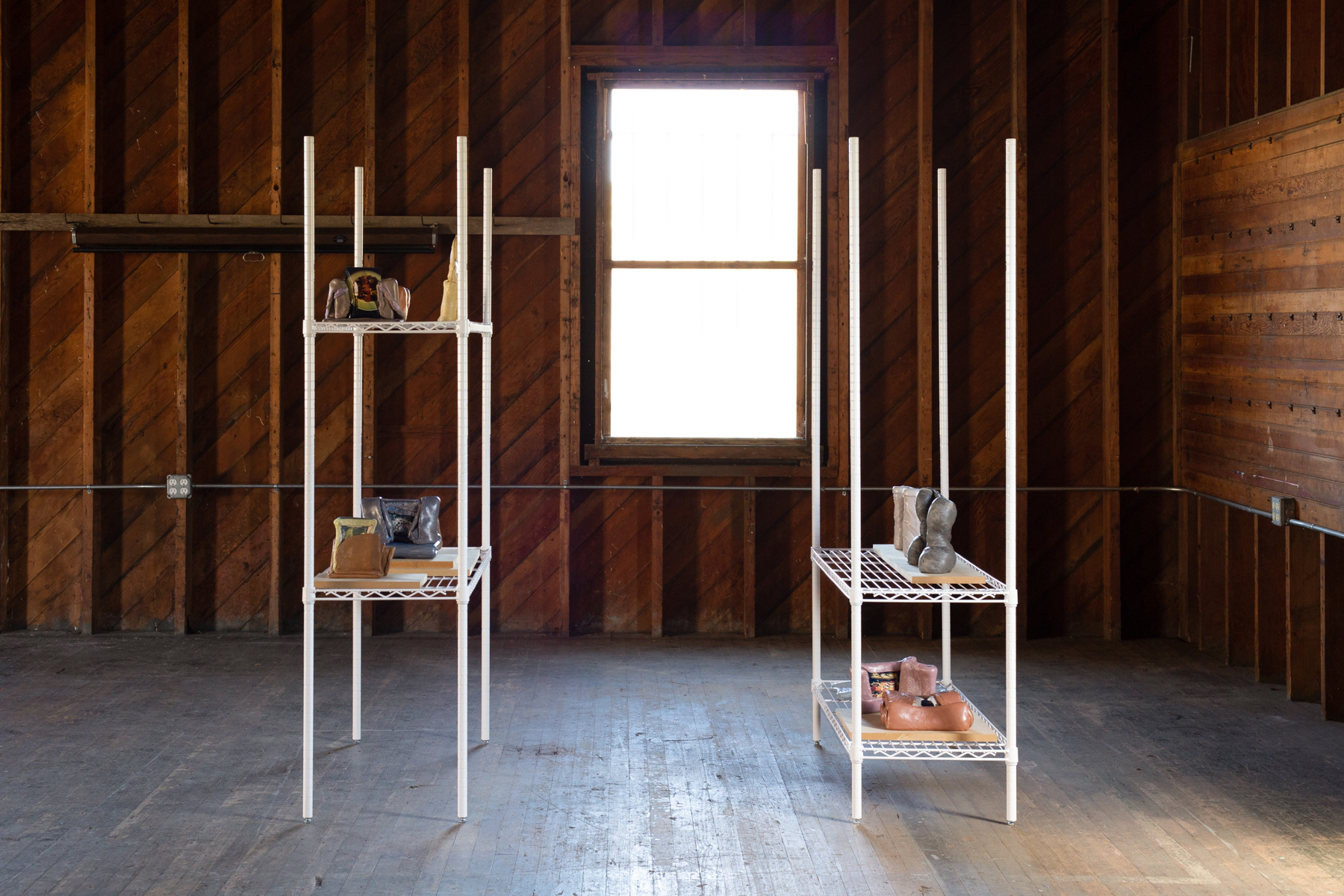 Staged here at a former warehouse at Headlands Center for the Arts, Who Moved My Cheese is an installation titled after a short story about different ways to deal with change, written by Dr. Spencer Johnson around the turn of the millennium. Printed around the same time, I stored hundreds of Kodak and Fuji drugstore doubles in shoe boxes. These images did not make it into photo albums because they were blurry, off-center, or did not represent my personal narrative at the time. As an archive, these images allude to the nostalgic unpredictability of amateur film processing overtaken by the conveniences of digitization.

Twenty years later, a cross section of these photo album rejects are embedded within clay as "standing frames" displayed across a modular shelving system. The clay is encased within a plastic skin, and as it slowly dries over time, the frames shrink, tightens their grasp, and crumples the images within. Rather than protecting the photographs, the frames transform the images into something else.

This work touches on themes such as memory and personal history, while also relating to contemporary lifestyle trends of organizing/displaying personal content, from the Konmari Method to Instagram tactics of representation. When configured across a larger scale, the shelving system is meant to transform a space into a maze-like storage facility, heavily stocked with materialized memories. W.M.M.C asks, what deserves to take up limited shelf space in a body/mind that is everchanging?